back
BODENPROBE

Zechenpark Barsinghausen, in the frame of IntraRegionale Hannover
Hannover 2016


2 Objects, length 180cm x 150cm each, Particle board, covered with red gravel
The work "Bodenprobe" (examination of the ground is set up in a park were there used to be coal mining. The installation shows a cone shaped object that looks like it has been subtracted from the ground where stays a funnel shaped hole of exacty the same dimensions.
The two forms are build from plywood and they are covered with a typical red gravel that is a side product from coal mining and which was used to cover tennis courts.
The installation was realized together with ten other art works in the frame of IntraRegionale Hannover, public space exibition around the area of Hannover.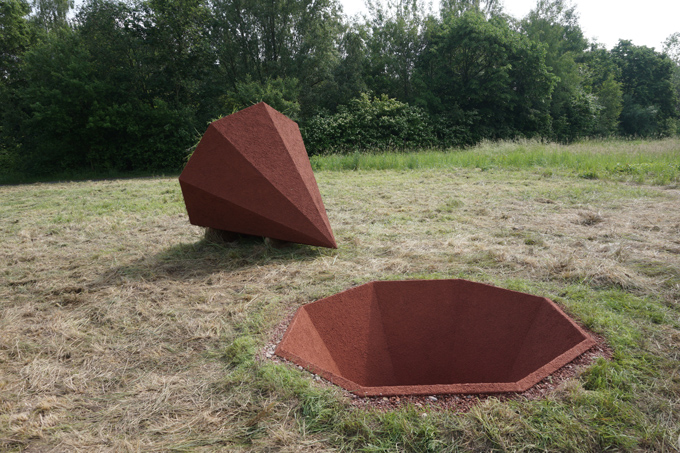 Photo 6 + 8: Dorothea Wenzel