back
KIMONO STONES

Five objects along the road in Kamiyama, Shikoku, Japan, 2013


Plywood, used Kimonos, sizes 1,20m (max), 0,50m (min)
Along the main road in the Kamiyama valley there is an abandonned Japanese style wooden house with a rice field in front of it. They represent both family life and rural life in Japan.
The work consists a group of five irregular shaped objects that are placed on the rice field. They symbolize a group of stones.
I covered the objects with fabrics from used Kimonos that I collected in the area. Kimonos are connected to the life in a house and represent the people that live there. The five Kimono Stones with their specific characters make me think of the members of a family.
The idea is inspired by typical Japanese front gardens and the stone garden of the Ryoanji temple in Kyoto.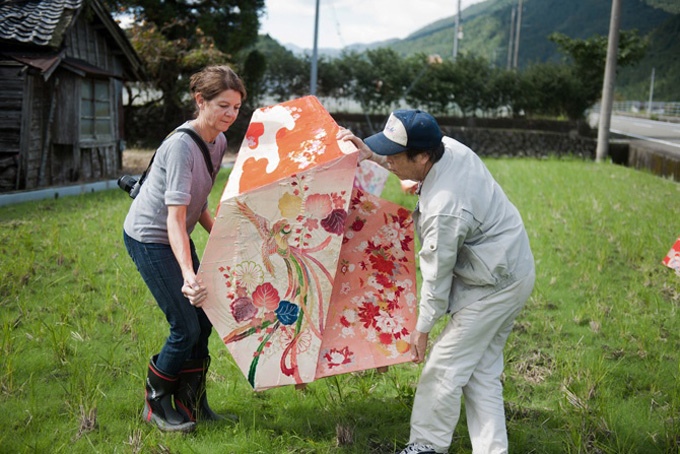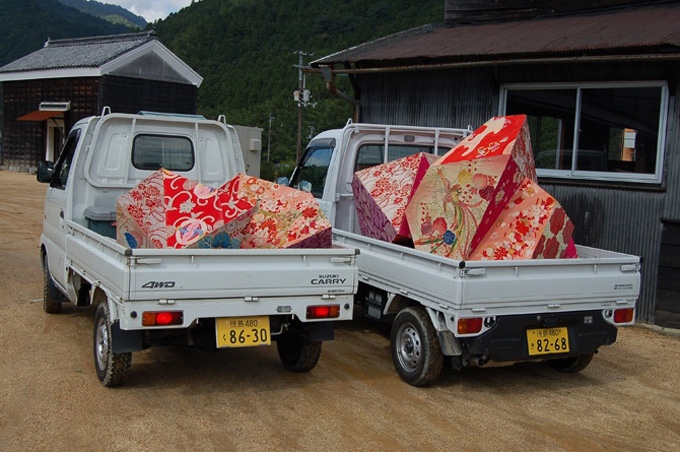 Photos: 1+3 Keizo Konishi